Wedding Favors with Bling Perfect for a Vegas Wedding
Are you having a wedding full of glitz and glam in Sin City or do you just want to give it that feel? We have some wedding favors that are perfect for a Las Vegas get away wedding. Themes of the flamingo and gold are just a few ideas that speak Las Vegas. Here are our top choices:
"Fancy and Feathered" Flamingo Bottle Opener
Whether you are getting married at the classic Flamingo Las Vegas or just having your guests stay there, Kate Aspen's "Fancy and Feathered" Flamingo Bottle Opener stands tall above other party favors. Full of whimsy and mod chic, this fun and functional party favor will definitely give you a leg up! Pretty in pink–or gold, add to a welcome basket in each hotel room or just present it alone.  It's a glamorous reminder of the pink flamingo birds that still graze the famous Flamingo hotel.  Nestled on the Flamingo hotel's lush 15-acre grounds, Flamingo's Wildlife Habitat is a serene paradise and touted as one of the most beloved attractions in Las Vegas.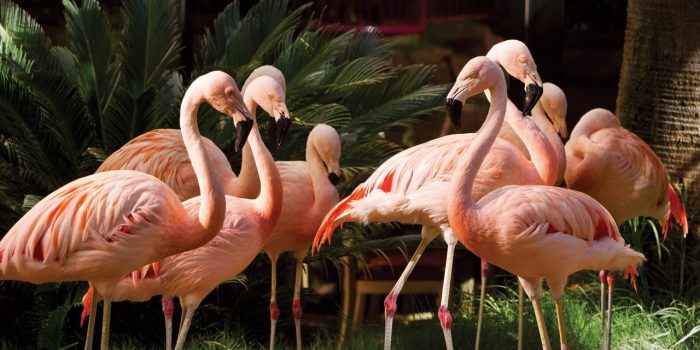 Classic Gold Stripe Tealight Holder
These Classic Gold Stripe Tealight Holders are a reminder of the Las Vegas of the by gone era. Still glamorously shining in gold, yet a very classic retro design. A pretty gold stripe and a soft glow come together in these little candle favors. Place Kate Aspen's classic Gold Stripe Tealight Holders on tables for a warm ambiance your guests will love. Then, send them home as the perfect party favors.
"Just Hitched" Cowboy Boot Bottle Opener
The ingenious idea to create a bottle opener in the shape of a cowboy boot lets us use the pun "just hitched" and the "Just Hitched" Cowboy Boot Bottle Opener is the ultimate ode to the famous Nevada neon sign unofficially called Vegas Vic that was erected on the exterior of The Pioneer Club in Las Vegas in 1951. The sign was a departure in graphic design from typeface based neon signs, to a friendly and welcoming human form of a cowboy. The sign can still be found at 25 E Fremont Street, where he has been since 1951 on the exterior of what used to be The Pioneer Club but is currently a souvenir shop also owned by Schiff Enterprises.
Gilded Gold Feather
Whether it's in the form of a Gilded Gold Feather Frame or the Gilded Gold Feather Bottle Opener, nothing is more reminiscent of Las Vegas glamour and its famous show girls flocked in feathers and rhinestones. A Las Vegas showgirl carries herself regally and always keeps an alluring look, just as these favors do and will attract your guests attention just the same. The Las Vegas shows are always lavish and your wedding will emulate this with these gilded gold feather favors.
"Lucky in Love" Horseshoe Place Card Holders
Finely crafted from metal with an antique bronze finish, Kate Aspen's "Lucky in Love" Horseshoe Place Card Holder is sure to bring luck and happiness to your special occasion, and to your guests while they are in Las Vegas. Mark your guest tables with this place card holder favor that symbolizes good fortune, as your guests will certainly appreciate it while they test their luck at rolling the dice while on their trip.