The last color to be featured from the Pantone spring 2012 collection is Driftwood.  Driftwood is a grey with tones of brown and beige, as well as a slightly weathered look.  Driftwood is another color that would more commonly be considered to be either an accent or a base tone for other colors.  However, fashion trends have given this new gray tone a spin and the center of attention. 
Invitations are always a great place to start with the wedding color palette and Driftwood is a color that prints beautifully.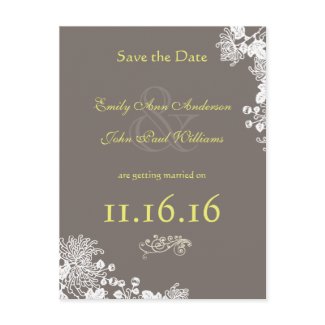 A romantic decoration piece made of actual Driftwood.
Driftwood is an elegant color that will make a statement in bridal attire. 
There are many unique wedding favors that can be designed in this color and they will definitely be unique to the wedding favors market.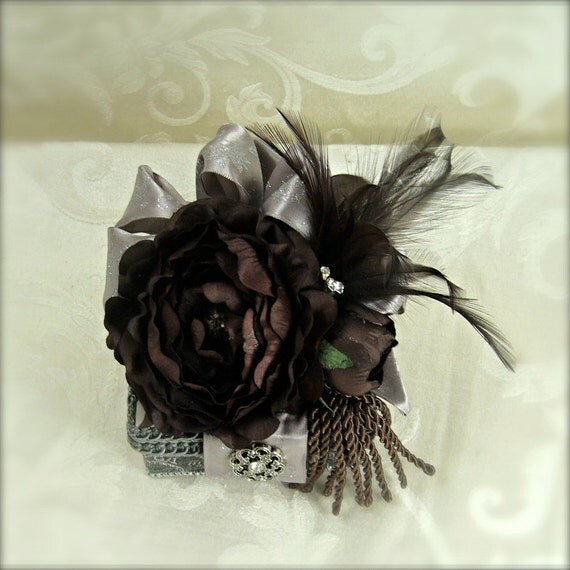 A very unique presentation for a personalized wedding favor tag using the Driftwood color. 
Simple ways to incorporate the Driftwood color into the wedding cake. 
Perfect every detail of the wedding by including a signature cocktail – Night and the City.
To make this sugnature cocktail for a wedding reception use: Hayman's Old Tom Gin, Bittermens Hellfire, Miracle Mile Candy Cap Mushroom Bitters, Heirloom Tomato Shrub, Black Pepper and Squid Ink Syrup, Fresh Horeradish. 
It is a bit unconventional drink, but why not add a little adventure and give wedding guests something to talk about.